As summer draws to an end and we turn the final pages of our summer reads, let's take a quick look at which September releases are creating quite a buzz! The following nine books are the top picks by the Uncharted Routes team. Here goes!
Wayétu Moore's powerful debut novel, She Would Be King, reimagines the dramatic story of Liberia's early years through three unforgettable characters who share an uncommon bond. Gbessa, exiled from the West African village of Lai, is starved, bitten by a viper, and left for dead, but still she survives. June Dey, raised on a plantation in Virginia, hides his unusual strength until a confrontation with the overseer forces him to flee. Norman Aragon, the child of a white British colonizer and a Maroon slave from Jamaica, can fade from sight when the earth calls him. When the three meet in the settlement of Monrovia, their gifts help them salvage the tense relationship between the African American settlers and the indigenous tribes, as a new nation forms around them.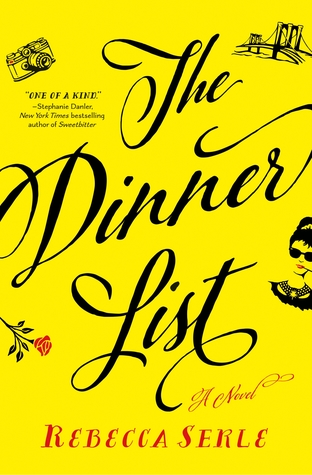 When Sabrina arrives at her thirtieth birthday dinner she finds at the table not just her best friend, but also three significant people from her past, and well, Audrey Hepburn. As the appetizers are served, wine poured, and dinner table conversation begins, it becomes clear that there's a reason these six people have been gathered together.
Delicious but never indulgent, sweet with just the right amount of bitter, The Dinner List is a romance for our times. Bon appetit.
There is a place in Minnesota with hundreds of miles of glacial lakes and untouched forests called the Boundary Waters. Ten years ago a man and his son trekked into this wilderness and never returned.
Search teams found their campsite ravaged by what looked like a bear. They were presumed dead until a decade later…the son appeared. Discovered while ransacking an outfitter store, he was violent and uncommunicative and sent to a psychiatric facility. Maya Stark, the assistant language therapist, is charged with making a connection with their high-profile patient. No matter how she tries, however, he refuses to answer questions about his father or the last ten years of his life. But Maya, who was abandoned by her own mother, has secrets, too. And as she's drawn closer to this enigmatic boy who is no longer a boy, she'll risk everything to reunite him with his father who has disappeared from the known world.
In 1940, eighteen-year old Juliet Armstrong is reluctantly recruited into the world of espionage. Sent to an obscure department of MI5 tasked with monitoring the comings and goings of British Fascist sympathizers, she discovers the work to be by turns both tedious and terrifying. But after the war has ended, she presumes the events of those years have been relegated to the past forever. Ten years later, now a radio producer at the BBC, Juliet is unexpectedly confronted by figures from her past. A different war is being fought now, on a different battleground, but Juliet finds herself once more under threat. A bill of reckoning is due, and she finally begins to realize that there is no action without consequence.
Could ten days at a health resort really change you forever? In Liane Moriarty's latest page-turner, nine perfect strangers are about to find out…
Frances Welty, the formerly best-selling romantic novelist, arrives at Tranquillum House nursing a bad back, a broken heart, and an exquisitely painful paper cut. She's immediately intrigued by her fellow guests. Most of them don't look to be in need of a health resort at all. But the person that intrigues her most is the strange and charismatic owner/director of Tranquillum House. Could this person really have the answers Frances didn't even know she was seeking? Should Frances put aside her doubts and immerse herself in everything Tranquillum House has to offer – or should she run while she still can?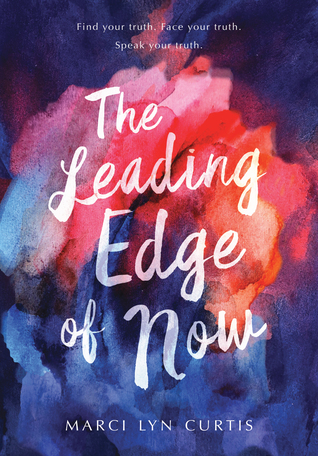 Just when Grace is beginning to get used to being an orphan, her estranged uncle suddenly comes forward to claim her. That might have been okay if he'd spoken to her even once since her father died. Or if moving in with Uncle Rusty didn't mean returning to New Harbor. Grace once spent the best summers of her life in New Harbor. Now the place just reminds her of all she's lost: her best friend, her boyfriend and any memory of the night that changed her forever.
People say the truth will set you free, but Grace isn't sure about that. Once she starts looking for it, the truth about that night is hard to find — and what happens when her healing hurts the people she cares about the most?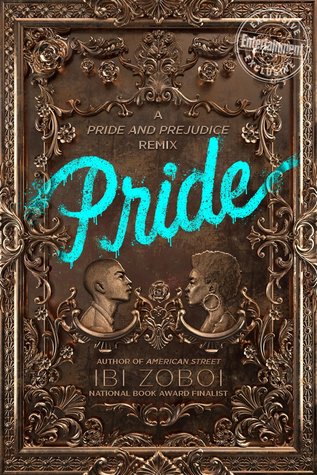 Zuri Benitez has pride. Brooklyn pride, family pride, and pride in her Afro-Latino roots. But pride might not be enough to save her rapidly gentrifying neighborhood from becoming unrecognizable. When the wealthy Darcy family moves in across the street, Zuri wants nothing to do with their two teenage sons, even as her older sister, Janae, starts to fall for the charming Ainsley. She especially can't stand the judgmental and arrogant Darius. Yet as Zuri and Darius are forced to find common ground, their initial dislike shifts into an unexpected understanding.
But with four wild sisters pulling her in different directions, cute boy Warren vying for her attention, and college applications hovering on the horizon, Zuri fights to find her place in Bushwick's changing landscape, or lose it all.
Nic Chen refuses to spend her senior year branded as the girl who cheated on her charismatic and lovable boyfriend. To redefine her reputation among her Ivy League–obsessed classmates, Nic begins writing their college admissions essays.
But the more essays Nic writes for other people, the less sure she becomes of herself, the kind of person she is, and whether her moral compass even points north anymore.
Memphis "M" Engle is stubborn to a fault, graced with an almost absurd knowledge of long lost languages and cultures, and a heck of an opponent in a fight. In short: she's awesome.
Ashwin Sood is a little too posh for her tastes, a member of an ancient cult (which she's pretty sure counts for more than one strike against him), and has just informed Memphis that her father who she thought was dead isn't and needs her help.
From the catacombs of Paris to lost temples in the sacred forests, together they crisscross the globe, searching for the pieces of the one thing that might save her father. But the closer they come to saving him—and the more they fall for one another—the closer they get to destroying the world.
These nine picks are by no means the only exciting releases this September. Surely, a bunch of them might have missed our radar. So tell us what has you excited this fall in the comments below.
All our love,
Rukaiya, Zahra & Ummehani